Some/ all of you may know that I'm up here in Minnesnowda, and therefore spring is pretty far off. Nevertheless, I like to look forward and try to anticipate the springtime *just two more months*. As such, I've picked out some pieces I shall be *wishing* to add to my closet in spring.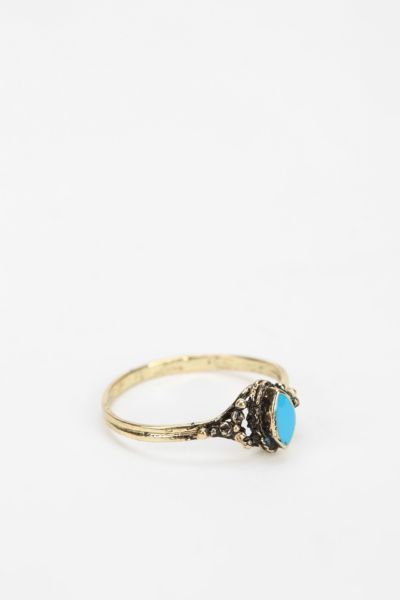 From Urban Outfitters, this pretty imitation turquoise ring. For a jewelry maker, I sure to like to buy rings. This one seems versatile, no?
I don't ever wear boyfriend jeans, but the acid rinse and detailing make these ones from H&M too adorable to pass up.
Again from H&M (definitely one of my favourite stores), this dove-print dress. I'll put some chunky black wedges and a jean jacket with it, maybe a silver necklace or two.
Okay, I'm basically allergic to long posts, and a stack of math homework awaits me, so that's all for today. Tomorrow or the next day I'll do an EOTD, as I have a good one sitting around.
Love,
Elizabeth Rose